PLUG FANS - DIRECT DRIVE
PFE-N
PFE-N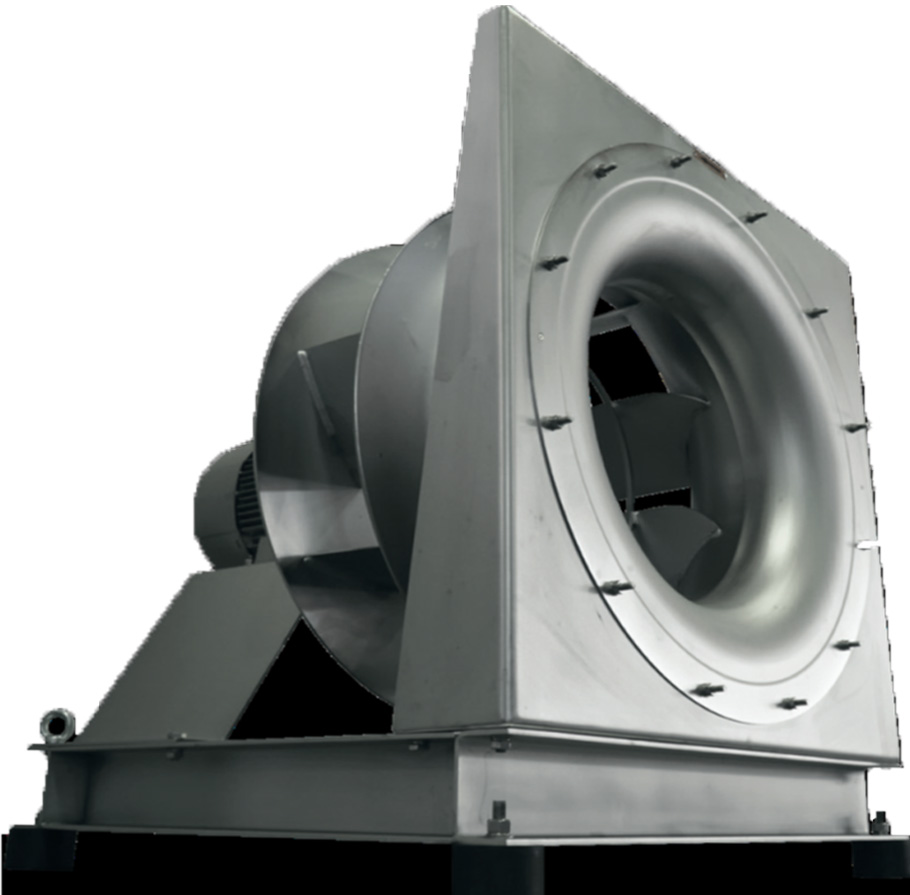 Print this page

Download the catalog series in pdf
PFE-N
Plug fans are designed for applications where space is limited but it is required high airflow (clean or slightly dusty air) at low pressure inside ovens, booths or plenums. This range uses backward curved high efficiency impeller, manufactured without casing.
Produced in carbon steel protected against corrosion with primer spread with cataphoretic cycle + final layer of two-component water-based polyurethane enamel RAL 7045 based on acrylic resins.
Standard arrangements
- Arrangement 4: Direct drive. Impeller assembled directly on the B3 motor shaft. The motor is supported by the pedestal. Maximum air temperature 40ºC.
- Arrangement 5: Direct drive fan with flanged motor. Impeller assembled directly on the B5 motor shaft, without pedestal. Maximum air temperature 40ºC.

Special arrangements
- Arrangement 4B: arrangement 4 with cooling disk.
- Arrangement 4BC: arrangement 4 with cooling disk and insulated plate (60 mm. as standard, other thickness on demand). Maximum air temperature up to 220ºC, special versions up to 300ºC.

Standard motors
2, 4, 6 poles IE3 high efficiency motors, three-phase 230/400V 50Hz up to motor size 132 and 400/690V 50Hz for higher motors.
IP55, Class F protection

On request
- Manufactured from different materials. Complete fan in stainless steel 304 or 316.
- 60Hz model available.
- Different painting RAL.
- Special executions.
- Static parts of the fan in hot dip galvanized.
- Solutions resistance against corrosion
- Wear proof construction.
- Special insulation.
ATEX
ATEX versions
On request, explosion proof version fans in accordance with 2014/34/UE (ATEX directive):
Ambient temperature -20°C to +40°C, ambient pressure (abs.) 0,8 bar to 1,1 bar according to EN 14986.
-Gas:
Downloads