BACKWARD BLADES IMPELLER - DIRECT DRIVE
FRX
FRX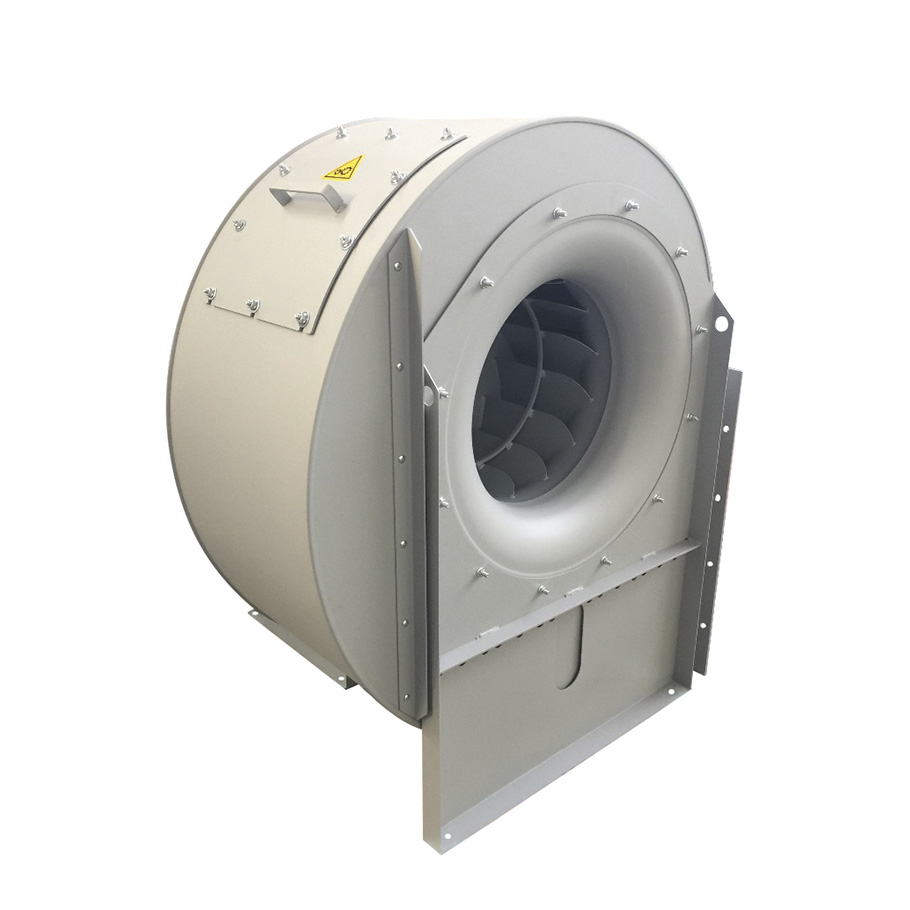 FRX
Direct drive, single inlet centrifugal fan. Manufactured from steel sheet protected powder paint finish RAL 7045.

Standard arrangement
Arrangement 4: Direct drive. Impeller directly mounted on motor shaft. B3 motor is supported by the pedestal. Max air temperature 100°C. With cooling disk up to 220°C. Inspection door included.

Motors
2, 4 or 6 pole, high efficiency, three-phase 230/400V 50Hz up to motor size 132 and 400/690V 50Hz for higher motors. IP55, Class F protection.

Accessories
Flexible joints, casing drain, AV-mounts, protection nets.